Outdoor fun. No experience necessary.
From flying down a hill on a snow tube to floating down a river in a river tube, tube sports are for everyone. You don't need any lessons or special skills. All you need is a tube. And we can help you with that.

Ready for a family-friendly adrenaline rush? Heavy-duty Toobski snow tubes are ready for any hill. Durable. Comfortable. And, engineered for speed.
Shop now

Take a relaxing float down a lazy river in one of our world-class Raftoob river tubes. From no-poke air valves to spots to attach your valuables, these tubes are flotilla ready.
Shop now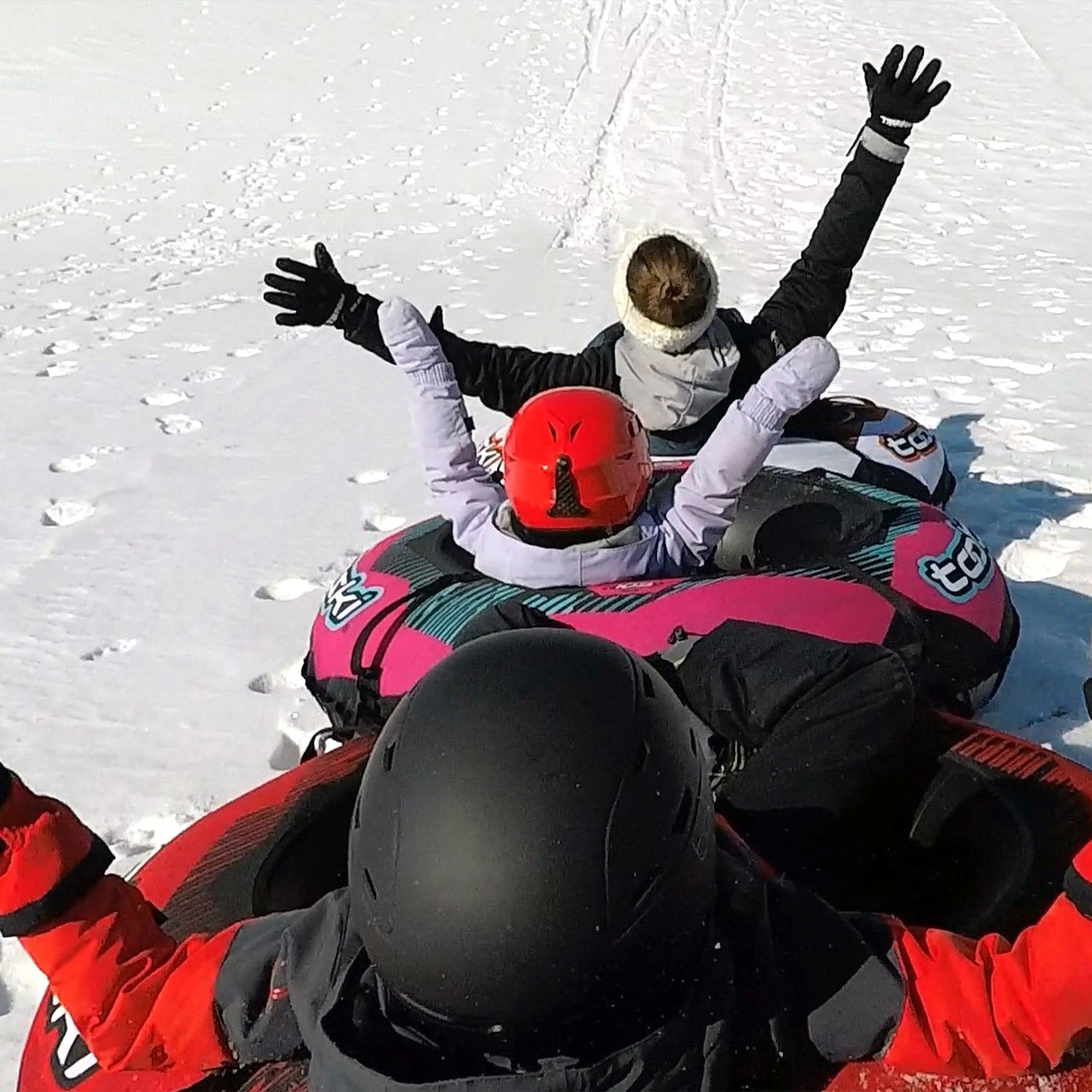 Connect (literally) with your friends
Our U.S. Patent Pending technology makes it easy to connect tubes—and friends—together for maximum fun.
See how our tubes connect