The more you know, the more you tube!
Here are some tips and ideas to help you get the most out of your Toobski and Raftoob® products.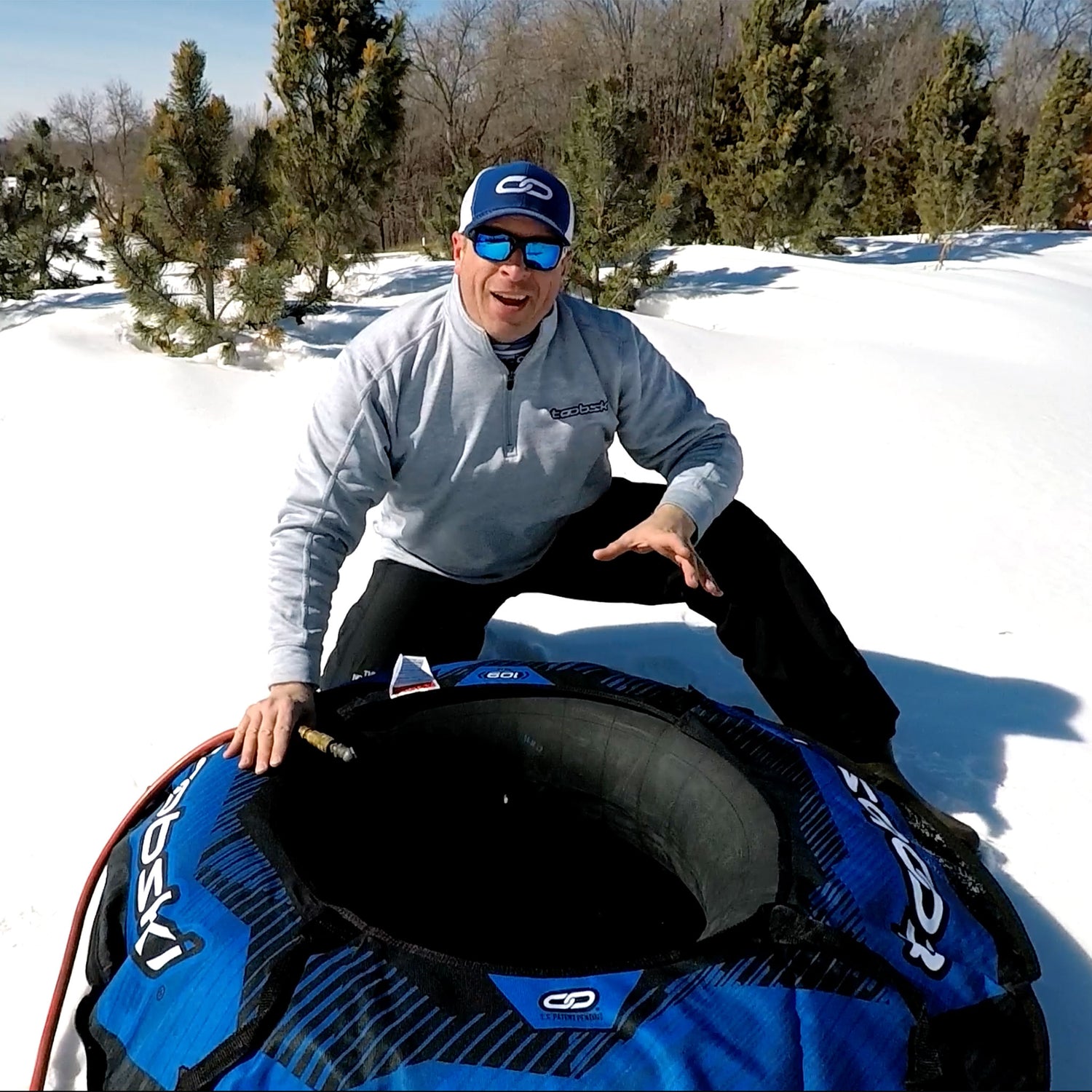 First things, first: Learn how to set up and maintain your tube
Successful snow tubing checklist
1. Inflate correctly. Add enough air.
2. Know what is downhill. Be sure there are no obstacles.
3. Wear warm clothing. Sliding creates significant windchill.
4. Get connected. Bring your carabiners and straps to connect with other Toobskis!
5. Be considerate. Slide down the middle of the hill, walk up the sides.