Keep your tube safe until your next adventure
Whether it's the end of the tubing season or you just need to fit the tube in the car, this Toob-torial shows you how to deflate and store your tube.
Deflation instructions
1. Remove the cap with your fingers
2. Unscrew the inner valve stem using your tire valve stem tool to release the pressure (NOTE: When the inner valve stem is unscrewed, the air pressure in the tube can be pushed out quickly).
3. Use the tire valve stem tool to screw in the inner valve stem after the tube is deflated.
4. Put the cap back on.
5. Tighten with fingers until snug.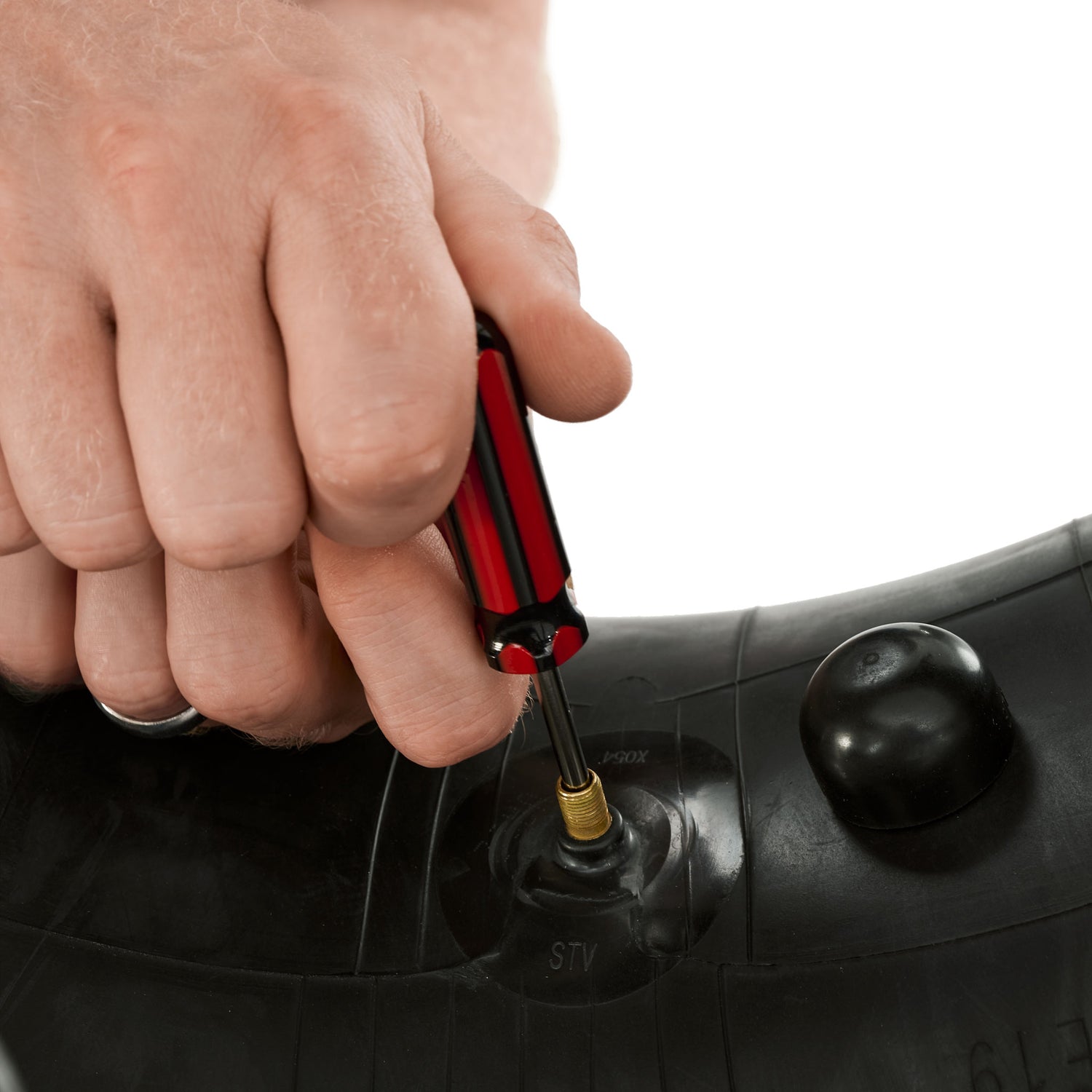 Store your tube successfully
Your Toobski or Raftoob inner tube will last the longest if you store it inflated inside the cover and away from sharp edges, sunlight, petroleum products, and sources of ozone (like electric motors). However, if you're short on space, you can deflate the tube for storage and transportation.
Start planning for next season
Take a look at our "Where to tube near you directory" to plan your next tubing excursions.
Check it out